Last week (November 2nd, 2022) IMER Junior Scholar Network in Bergen organized a PhD relay as part of the IMER's 25th anniversary. This was an excellent opportunity for PhD candidates to establish valuable connections across disciplinary boundaries and get feedback from senior scholars within the field of migration and ethnic relations.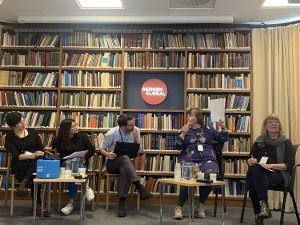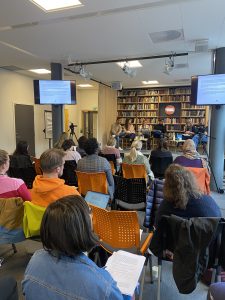 The PhD relay was organized as a seminar where each candidate got 5-10 minutes to present their work, followed by 10 – 15 minutes of discussion, including feedback from a senior scholar commentator (Astrid Sundsbø, Cathrine Talleraas, Mette Andersson, Marry-Anne Karlsen, Randi Gressgård). The presentations were organized in four sessions with different themes such as "Migration and Minors in the Welfare state", "Policy, Borders and Work," "Ethnic Relations and Education," and "Migrant Women in Norway."
Here you can find the program and the list of presenters.
You can read about the rest of IMER's anniversary celebrations here.