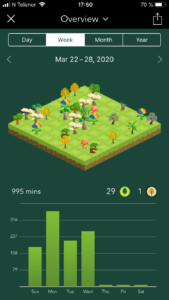 Following the Corona outbreak the government closed the Norwegian universities on 12 March. As a consequence, all employees have to work from home for the foreseeable future. In light of these difficult circumstances, the IMER junior network has begun organizing daily virtual ShutUp&Write sessions for our members to help structure the work day and provide peer interaction.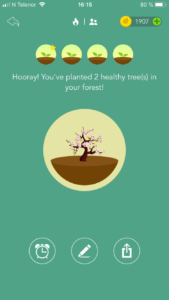 We organize sessions through the app "Forest" (though there are probably several similar apps that may be used). The app makes it possible to join a common "room" where we can plant virtual trees together in the form of a timed work session. This both makes it easier to structure the work day and also includes an element of social pressure – if anyone exits the app during a work session everyone's tree will wither!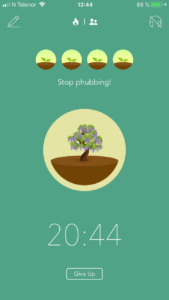 Working together virtually makes it easier to keep in touch with other PhD candidates and share challenges and worries, as well as to offer support and motivation to each other.
The photos give you an impression of our tree-growing process and below you can get a glimpse from some of our home offices. Hope all our readers are healthy and safe!
Keep up the good work!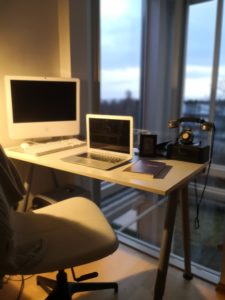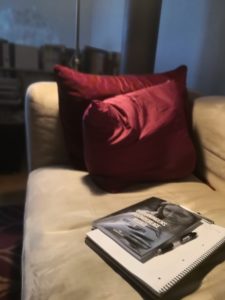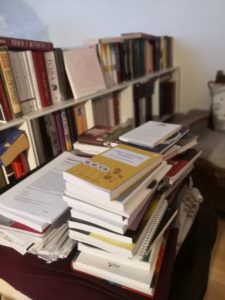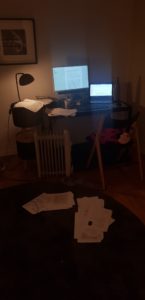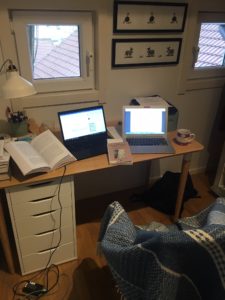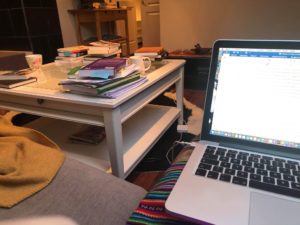 Blog post written by Andrea Grønningsæter